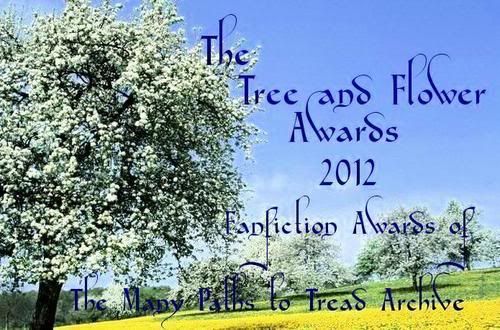 We are trying something a little different this time around. LJ and Yahoo!groups both have limits on the number of choices in a poll, so we are trying it out as a survey this time. All stories may be read at the
Many Paths to Tread Archive
.
There were sixty-six first place winners; three of those were in the Art categories, and are polled separately. We included non-fiction among the stories this time; however if we have more non-fiction catgories next year they will be separate. (Depending on how this all works out.) We are going to try to get the final round down to twelve entries, although there may be an intervening round if some stories tie. We may also have more than one final round, as we'd prefer no ties for that!
Corrected Poll Now Online!
Click here to take survey
ETA:
This round of voting will remain open until midnight CDST/5AM GMT on Friday, Sept. 28.