2011 Yule Fic Exchange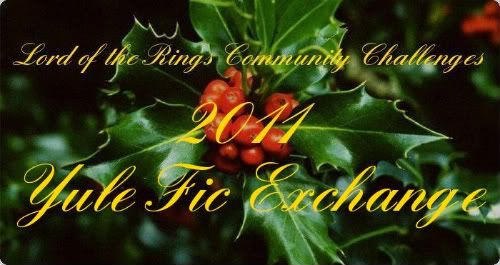 IF
you signed up for the 2011 LOTR GFIC Yule Fic Exchange at
the announcement post
the requests are behind the cut. ONLY those who signed up are eligible to choose a request. Post a comment to the request you wish to write. Post a comment as well for your second choice. State clearly which is your first or second choice.
First choices will be crossed out as the mods see the requests come in. If two people request the same one before the mods have a chance to cross it out, the second person will get their second request.
In the remote possibility that both your choices are already chosen, we will contact you to make a third choice. All comments are screened.
Once all stories are claimed, you will be e-mailed with the name of the person you are writing for. You may then check your recipient's own stories and so forth to get an idea of what she likes. Do
not
contact your recipient however, as authors will be revealed when the stories are revealed.
(
Collapse
)