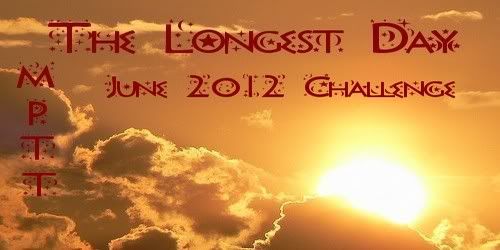 The June Challenge will have the theme "The Longest Day". Stories should explore the idea of "the longest day", whether literally or metaphorically. Your prompt for the challenge will be a link to music that hopefully will inspire you.
The June challenge stories will be due Thursday, June 14th and will be revealed on Saturday, June 16th. Please tag your story "longest day". Please remember to use the header template on the community profile page, and to
put the name of your story and your name in the subject line (e.g. "Frodo's Amazing Adventure by Mary Sue").
To request your elements, please leave a comment to this post. If you have not participated before, please leave an email address so that I can send you your elements. Or you can email the mods at aelfwina@gmail.com, virginia_lee_redcat@yahoo.com, or celeritassagittae@gmail.com.
I hope we'll have lots of participants for our June challenge!