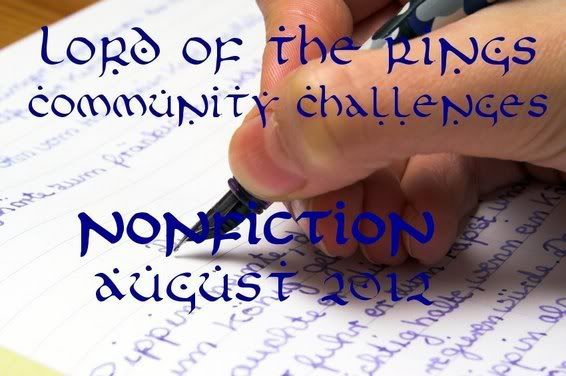 We have had three entries so far in our 2012 Non-fiction Challenge!
On Tol Eressëa - by Larner
What might it be like to live on Tol Eressëa?
Reading Tolkien Chronologically by Linaewen
Reading Tolkien's legendarium in chronological order
The Evenstar and the Ringbearer: The Intertwining Destinies of Arwen Undómiel and Frodo Baggins by Dreamflower
Arwen Undómiel and Frodo Baggins have more in common than initially appears on the surface.
We also have a couple of people working on late entries, so we can look forward to those as well!
In addition, we have a late entry to our Special Third Anniversary Challenge: Upon the Hearth:
A Secret Gate by Keiliss
Curiosity, a timely fall and an enemy scouting party conspire to show Erestor and Gildor the secret hidden at the bottom of a deep gorge.
I hope you will read the entries and let the writers know how much you enjoy them!
Authors: Thank you so much for your participation, and if you get the chance, please upload your story at the
Many Paths to Tread Archive