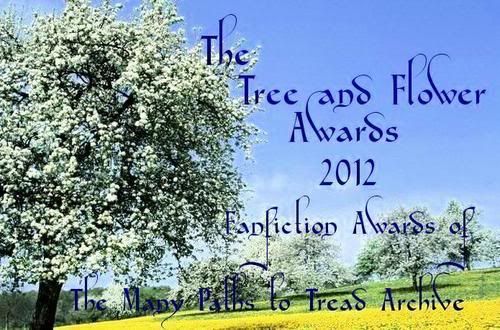 In the Overall Art category, we have a winner:
"And Maedhros Stood Aside" by Erulisse, which ran in the Traditional category. Congratulations, Erulisse!
For the Overall winners among the stories, we had several ties. You can vote in the run-off round here:
2012 Many Paths to Tread Tree and Flower Awards: Voting Poll: Overall Winner, second round

Click here to take survey
Voting will remain open until midnight Central Daylight Savings Time/5AM GMT on Wednesday, Oct.3.
LOTR Community Challenge Stories
Latest Month
May 2018
S
M
T
W
T
F
S
1
2
3
4
5
6
7
8
9
10
11
12
13
14
15
16
17
18
19
20
21
22
23
24
25
26
27
28
29
30
31